About Us
Exquisite Flavors
Hand Crafted Creations
Highest Quality Ingredients
They Love Our Chocolates!
Found the chocolates at Eastern Market, great opportunity to get something unique there. They are sold in pre-sized boxes, you can't buy singles or odd numbers. Boxes were 4, 12, & 24 I think. I got 12 diff flavors, they were delicious. Fave so far was the ghost pepper mango. Was not too spicy, anyone could try it. Choc heart shell with a really soft mango-caramel-y filling, melts in your mouth. They had about 20 flavors offered, and 2-3 were sold out. Beautiful and delicious.
Meridena K. - Detroit, MI
OMG! These chocolates are so sensual to the palate. The Lime Coconut is my favorite. Thank you for coming to the Eastern Market.
Monica F. - Detroit, MI
Buy anything at their pop up in Kerrytown Market (on the ground floor). They're there Wednesday and Saturday right now, afaik. We tried several and bought a bunch! The bon bons are as lovely to look at as tasty to eat, with elegant cocoa butter designs and delicate shells. There's even one featuring Michigan cherries. Not to mention the chocolate covered nuts. Delicious addition to all the great treats in and around the Farmers Market.
FL A. - Vancouver, Canada
Make A Purchase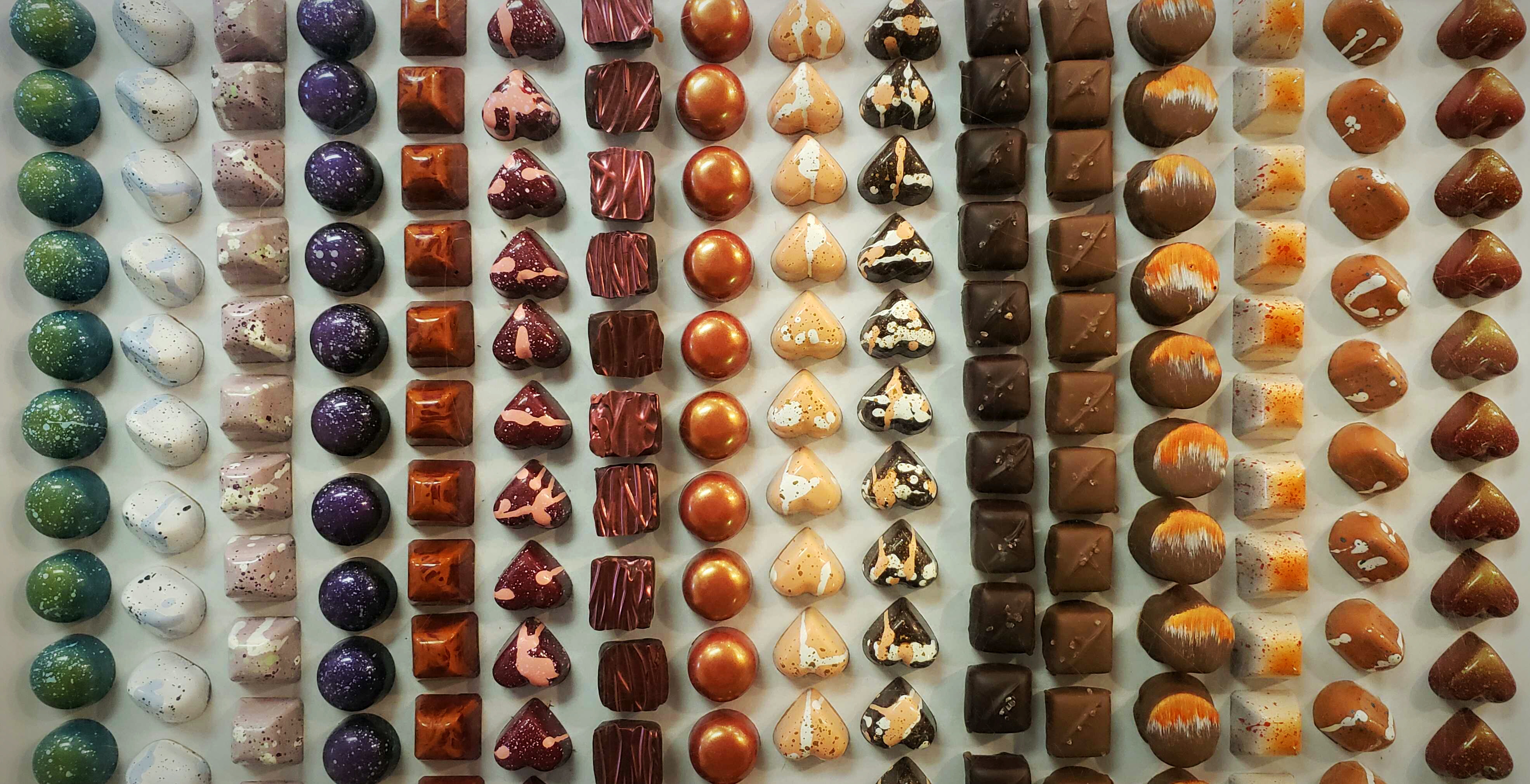 We'd Love To Hear From You
Our Kitchen @ Zingermans Candy Manufactory
Meet Us at Detroit Eastern Market Every Saturday Shed 3
You're Here, You Must Have Great Taste! Treat Yourself to 10% Off